•
LA

FOR

ÊT

OUBLI

ÉE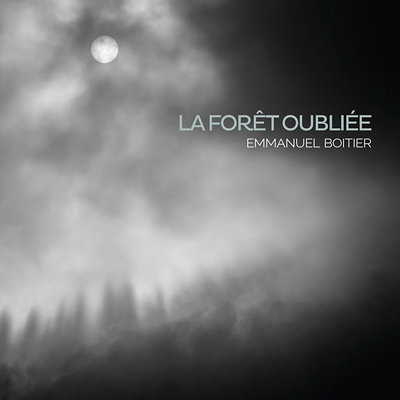 # April 2017
Photos and text: Emmanuel Boitier
Editor: Emmanuel Boitier Editeur
Collection Le Petit Portfolio
Softback cover
L160
x H160mm
48 pages
Language version:
FRA
ISBN 978
-2-9508293-3-7
« A l'abri de secrets versants de montagne, il existe une forêt oubliée, une forêt oubliée des hommes. »
[LA
FORET OUBLI
ÉE est une série d'images réalisée dans les forêts des monts Dore, en Auvergne.]
Available
here
•
CEZALLIER,

LE FAR CENTRE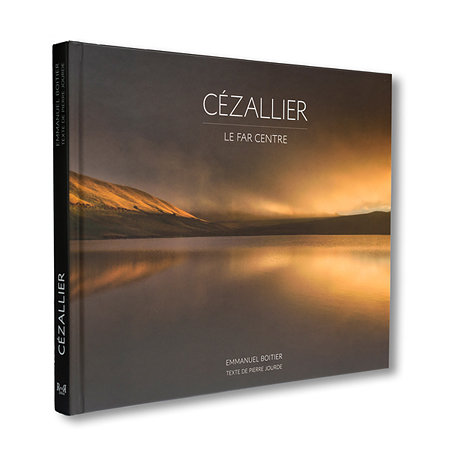 # April 2017
Photos: Emmanuel Boitier
Text : Pierre Jourde
Editor: éditions Revoir
Hardback cover
L300
x H240mm
128 pages, 85 pictures
Language version:
FRA
ISBN 978
-2-3526510-3-1
« Sur les cartes de France, c'est une zone blanche, un peu comme sur les cartes du désert de la steppe. Là, il n'y a rien. Le pointillé de la frontière entre Puy-de-Dôme et Cantal traverse ce rien, aussi arbitraire que celui qui sépare Turkménistan et Ouzbékistan. Inutile d'aller visiter la Mongolie, c'est là qu'elle se trouve, en réduction, dans cette zone dont personne n'a entendu parler. Un compromis entre l'Asie centrale et le Far West : le Far Centre. »
Available
here
•
LES

MONTAGNES C

ÉLESTES

DU HUANG SHAN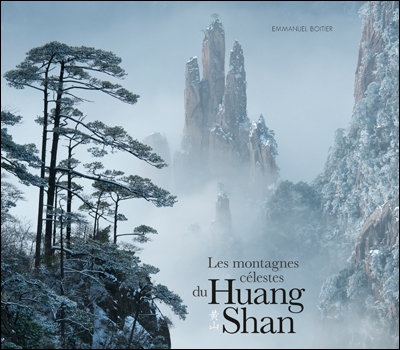 # June 2015
Text and photos: Emmanuel Boitier
Editor: self-edition
Softback cover
L240
x H210mm
36 pages
Language version:
FRA
ISBN 978
-2-9508293-1-3
«Les paysages découpés et grandioses des montagnes célestes du Huang Shan ont constitué (et constituent encore) l'un des épicentres, sinon l'épicentre, de l'art chinois. Depuis des millénaires, ils ont été immortalisés par des générations de peintres et de poètes. Fouler ces pentes mythiques était pour moi un rêve. Féru d'art asiatique, c'est l'esprit plein d'estampes, de brumes et de pics vertigineux, que je suis arrivé, un jour de février, au pied de ces montagnes sacrées…»
Unavailable/épuisé.
•
LES

SAISONS DU SILENCE

/ THE

SILENT SEASONS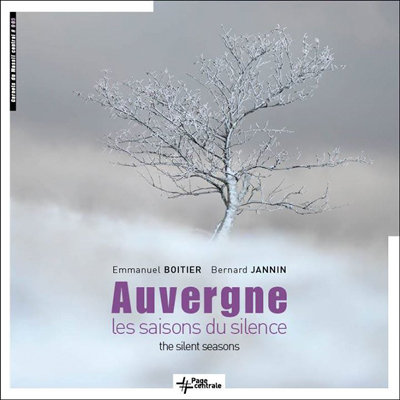 # November 2014
Photos: Emmanuel Boitier
Text: Bernard Jannin
Editor: Page centrale
Softback cover
L200
x H200mm
120 pages
Language version:
FRA
/ENG
ISBN 979
-10-90367-16-6
«Auvergne in her autumn and winter dress: Emmanuel Boitier's photographs, silent and contemplative though they are, speak directly to us. Born of a sensitive mutual scrutiny between a photographer and a singular land. At the time when nature's last lovely fires are burning low; the time to put her strange surface to bed under the white blanket.

And the pen of the novelist as advance guard, by turns dizzying, nostalgic, even teasing, to introduce what is hidden behind the superficial appearance of these images: character, poetry, memories, secrets and paradoxes of Auvergne. To lead us, too, into the heart and soul of Auvergne, and into the Auvergne of the heart and soul.»
Available
here
•
ARIA

DI NEVE

/ PREMIÈRE

NEIGE

/ EARLY

SNOW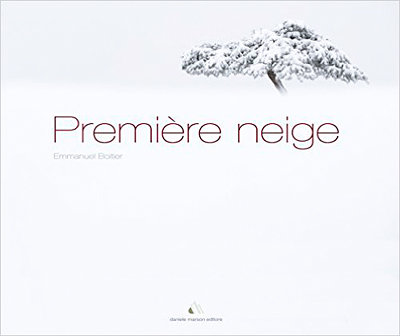 # September 2014
Texts and photos: Emmanuel Boitier
Calligraphy: Vincent Delfosse (VersChez.com)
Translations: Diana Crestan
Editor: Daniele Marson Editore
Hardback cover
L280
x H240mm
140 pages – 103 photos
Triple language version:
ITA
/FRA/ENG
ISBN 889712309
-0
«Months were invented by the humans… but has nothing to do with the various natural weather seasons of our planet. Nature, itself, doesn't care about days or months, neatly lined up in calendars. There are only two seasons: the one where flowers bloom and trees grow and the other when nature seems to be awaiting, sometimes looking submissive or at times furious.It is that very moment in time, too often called the (bad) season that

EARLY SNOW

is on the front of our door. It starts with the falling leaves, the vanishing mist, the piercing frost and nipping cold, the freezing wind and the first snow-flakes. It is a tribute to the eternal story of Fall turning into Winter.EARLY

SNOW

is divided into three chapters: the fire of the fall (aki no hi), the early snow (hatsuyuki) and he whiteness (shiro). Through its landscapes this work studies the natural passage of seasons with its slowness and languor, accompanied with the sudden changes, the fiery storms that cover the golden foliage with its white snow at the heart of winter.»
Available
here
•
PROVENCE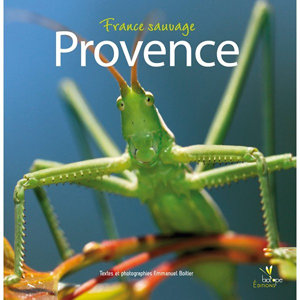 # August 2009
Texts and photos: Emmanuel Boitier
Editor: Biotope, collection France Sauvage
Hardback cover
L260
x H260mm
176 pages
ISBN 978236662003
-0
Available
here
•
LES

BERTRANGES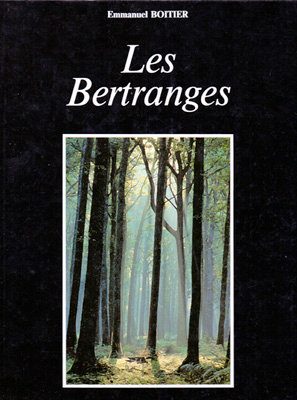 # March 1994
Texts and photos: Emmanuel Boitier
Editor: self-edition
Hardback cover
L210
x
H290
mm
144 pages
ISBN 295082930
-0
Unavailable/épuisé.